Inspiration, Outcomes, and a New Downtown Hero
January 9, 2018
by Courtney Thraen, Executive Director Downtown Framingham, Inc.
2018 was a restless year in downtown Framingham, caught in a mix of energy, investment, and mostly, inspiration. In our new City, facades gleamed brighter, and storefronts dazzled under new ownership. Over 15 new businesses called downtown Framingham home, ushering in more employees - and more consumer foot traffic. The ripple effects of this economic development catalyzed investor confidence, a crucial factor that turn visions into reality. Nearly 15 businesses boasted exterior enhancements this year, while 10 businesses invested in interior remodeling. All businesses, however, shared a tangible sense of belonging to a business district on the rise (literally).
On December 17, 2018, the Downtown Celebration welcomed a sold-out crowd of more than 100 cheerleaders at La Cantina Italiana Restaurant. Hosted by Downtown Framingham, Inc., the second iteration of this annual event featured keynote speeches from Tiago Prado, CEO of BRZ Insurance, and Helen Lemoine, Executive Director of Leadership MetroWest. Tiago underscored the symbiotic impact of his business upon the City, and in return, addressed how the cityscape, including its diverse people, has impacted his own business. Helen, on the other hand, took the audience on a journey through time, gushing how the very same innovative, cultural elements that brought prosperity to downtown in the 1800s were still noticeably at work today.
Brian Li, owner of the Bullard Building at 12 Irving Street, was hailed as the 2018 Downtown Hero. Presented in partnership by the Mayor of Framingham and Downtown Framingham, Inc., Brian was lauded for his contributions to commercial tenant care, environmentalism, sustainability, and community volunteerism, along with his pro-active partnership with the City's homelessness initiative.
Local visionaries have spent years driving downtown's increasingly positive, growing landscape. Unfortunately, a few of these game-changers passed away in 2018. Chris Walsh, a former State Representative, shared large dreams for activating the lands surrounding Farm Pond and the Framingham MBTA Commuter Rail. A champion of transit-oriented development, Chris was a staunch supporter of Downtown Framingham, Inc.'s mission to build business, community, and culture.
Planning Board Member Stephanie Mercandetti also passed away. She routinely shared her personal love of downtown on social media platforms, such as Facebook. Stephanie oversaw plans to build residential developments, namely Modera Framingham, Alta Union House, and the 59 Fountain Street project, all which are well under construction. Roberto Gaseta, owner of Gaseta Photography, suddenly passed in September, leaving his wife and business partner, Nubia Gaseta. Nubia still continues to run Party Flowers at 83 Concord Street, a downtown mainstay for over 20 years.
During the Celebration, downtown's distinguished leaders cited recent accomplishments while outlining their individual 2019 goals. State Representative Jack P. Lewis, City Council Chair Dennis Giombetti, Framingham's Director of Community and Economic Development Arthur Robert, and Framingham's Mayor Yvonne Spicer all shared core beliefs necessary for continuing to strengthen the culture and character of the area.
Before the evening closed, Anne O'Connell, the outgoing Clerk of Downtown Framingham, Inc., received the Platinum Pen Award to commemorate her arduous work in fulfilling her immense volunteer responsibilities.
This year, the Celebration's silent auction featured many wonderful donations from local, downtown businesses. Thank you to the following businesses for supporting the Downtown Celebration's silent auction:
·n+1 cyclery

Jack's Abby

Exhibit 'A' Brewing Co.

Panza Shoes

Braz Optical

Pho Dakao

I.P.L.& Equipment

·MWKNITS

Local Artist Kristin Conant

RR6 Kitchen and Bar

Summit Fitness

Framingham Sub Shop and Pizza
Major table sponsors of the Downtown Celebration included Avidia Bank and BRZ Insurance. Gold-level Celebration sponsors included Atlantis Dental, Framingham Source, Summit Fitness, and Exhibit 'A' Brewing Co.
Downtown Framingham, Inc. is deeply grateful for the unwavering support of our growing community. The area's robust vertical expansion is really no match for the meaningful relationship growth experienced by the team at Downtown Framingham, Inc. over the years.
Snapshots of 2018 Success from our Downtown Businesses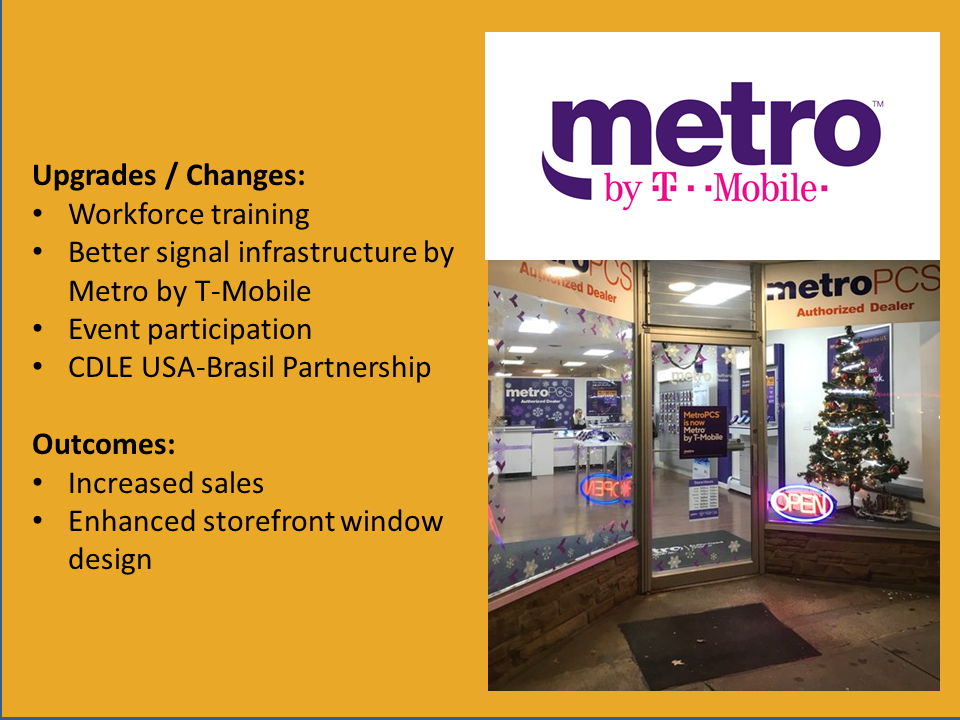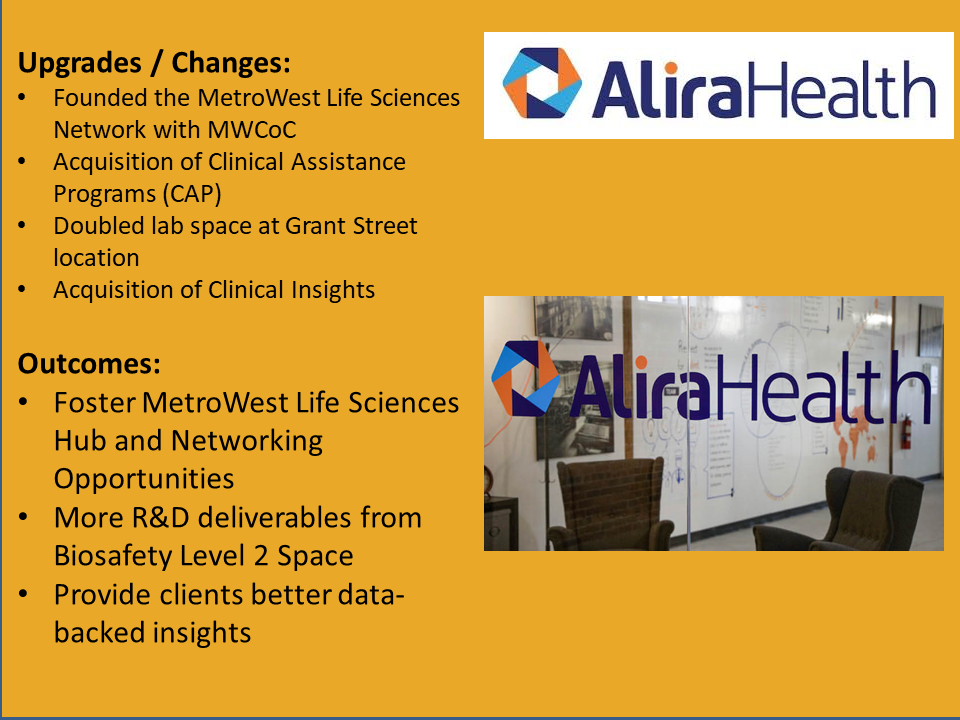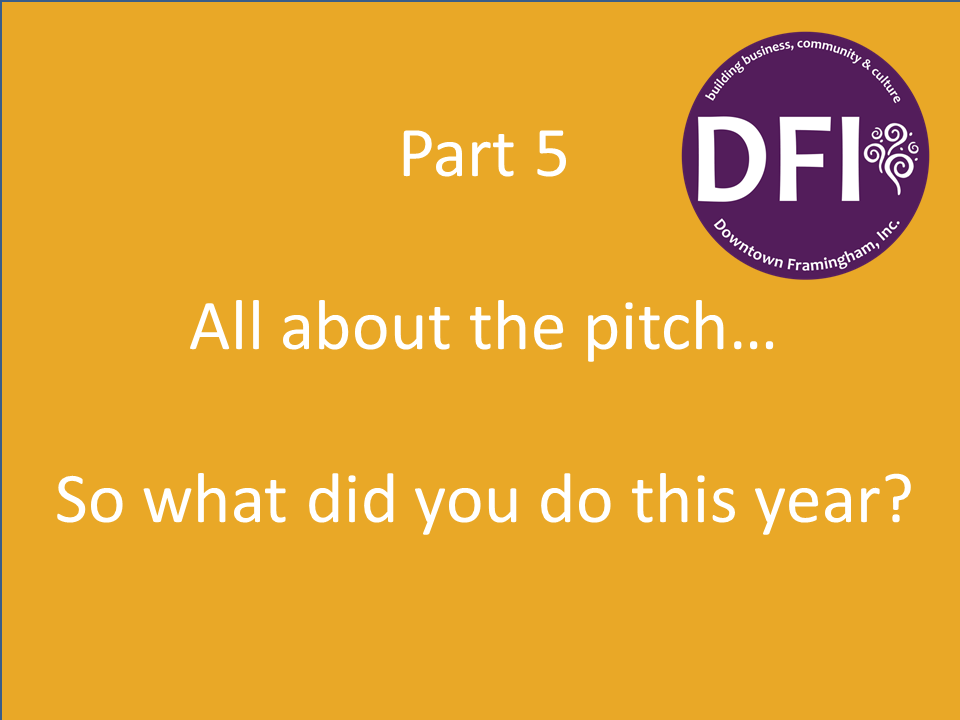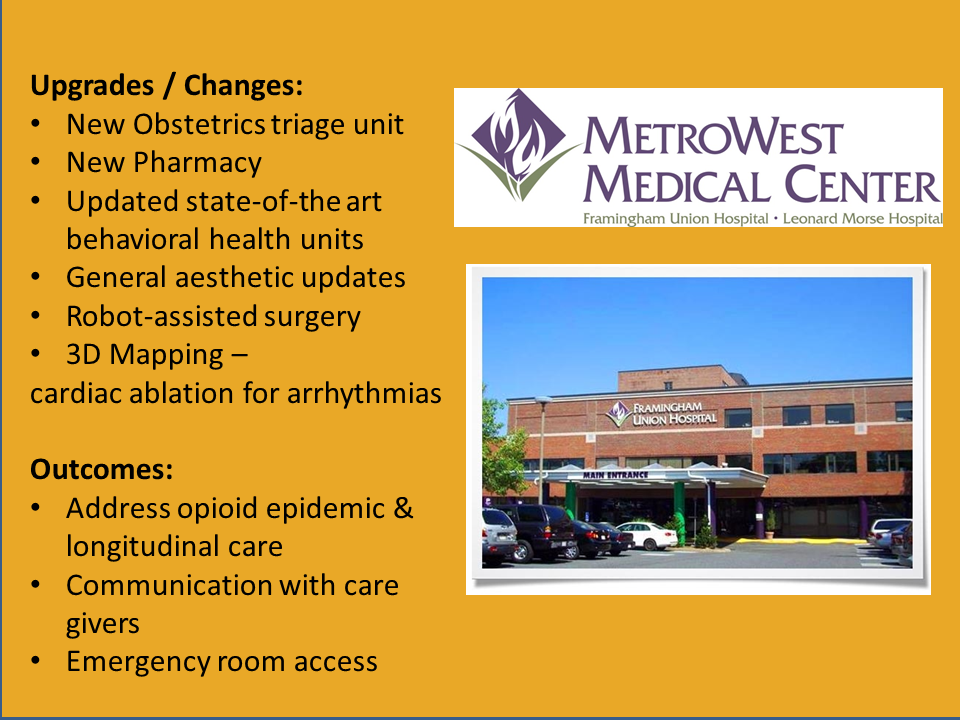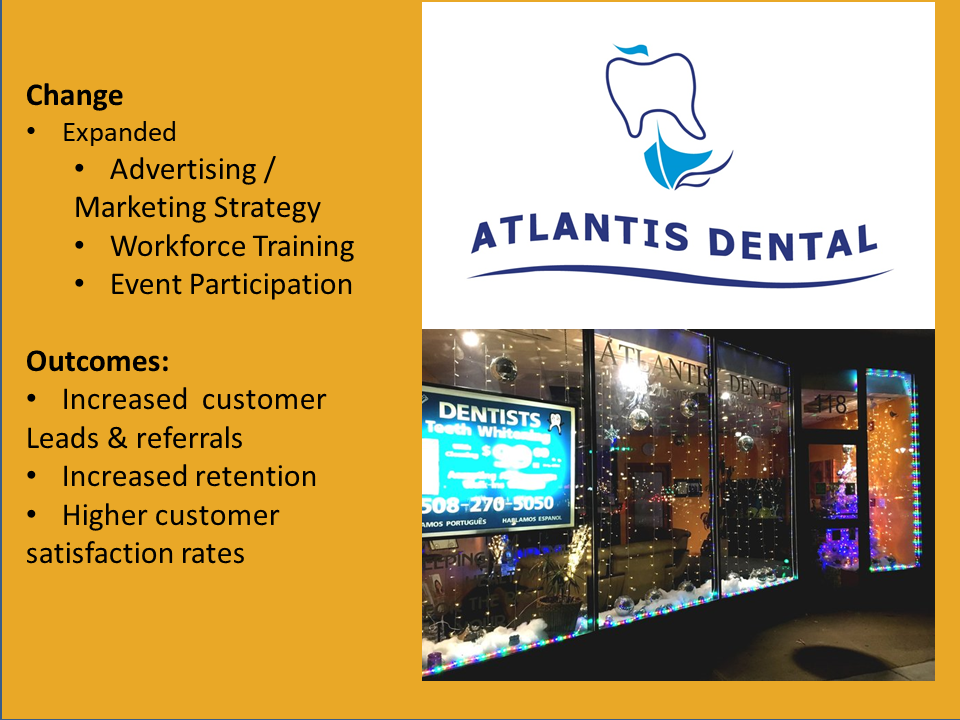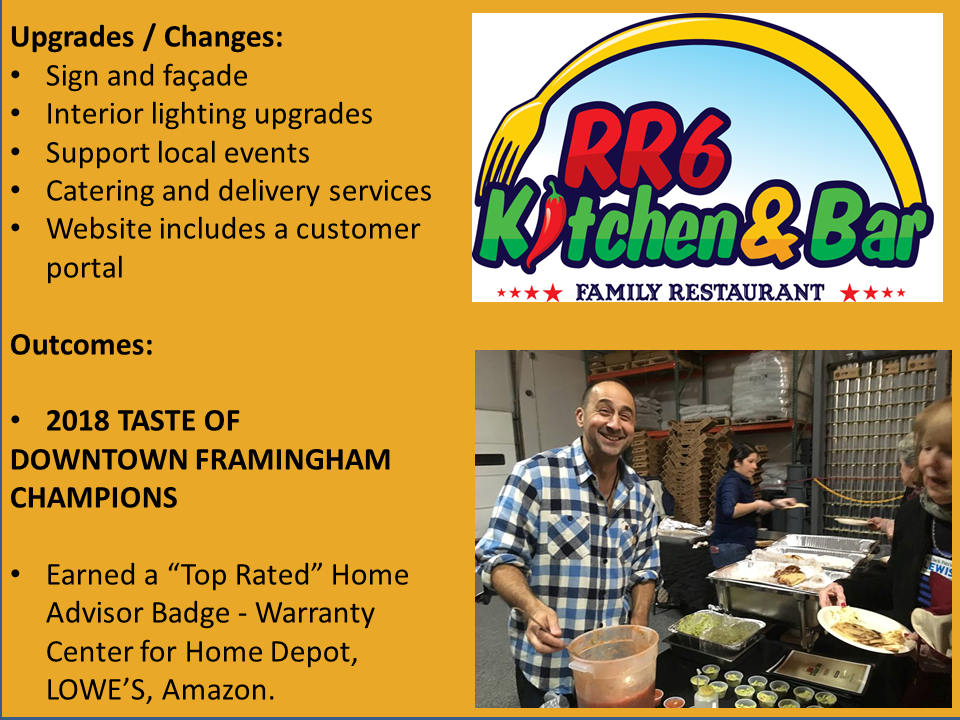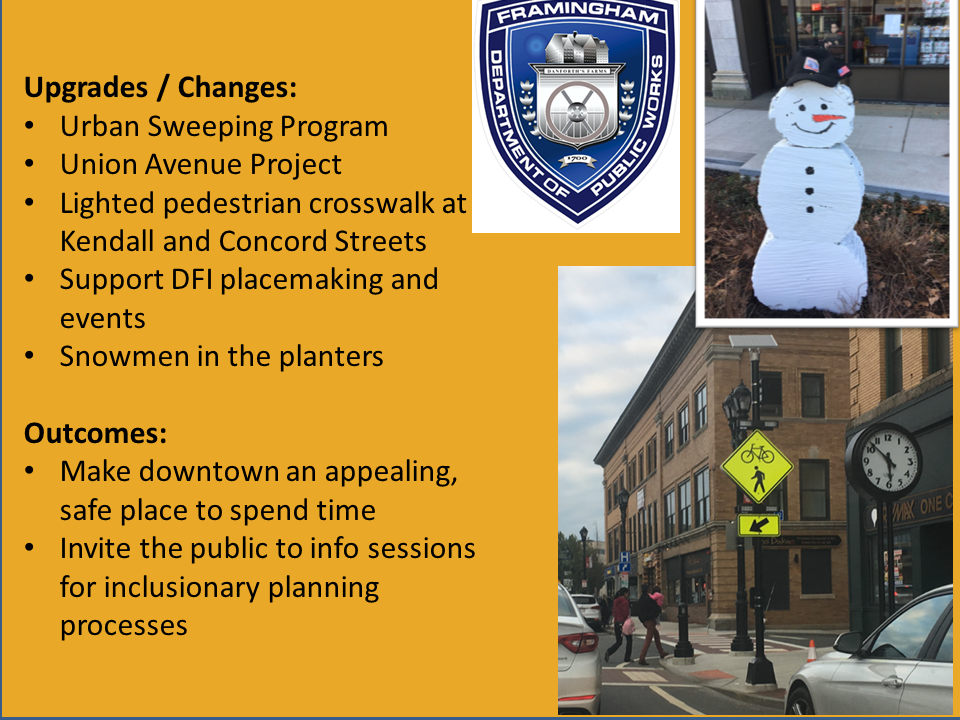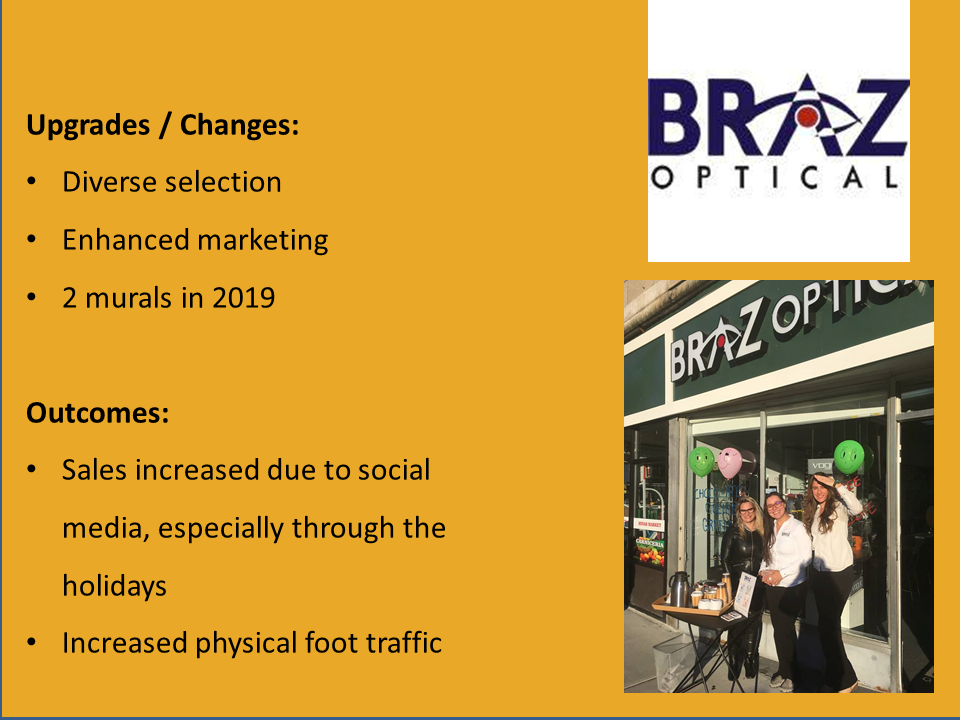 Downtown Celebration Photo Gallery